Practicing "failing safely" in order to succeed – Self-assessment and Mastery learning – free FutureTeacher webinar 26/6/20 at 1300
June 8th, 2020 at 02:06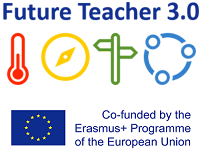 Anybody involved in teaching wants their students to master the subject. We recognise that failure is an important part of learning and that "understanding" is what is left after "misunderstandings" have been dealt with.
But we don't always give our students enough chances to fail safely or to learn positively from failures. This often has a disproportionate impact on students who are already more vulnerable as a result of specific learning needs or mental health issues. Technology offers many opportunities (and occasional challenges), allowing students to practice in privacy with formative feedback to build skills, understanding and confidence.
This month's free Future Teacher Reactivated webinar is on Self-assessment and Mastery learning. As with all Future Teacher sessions, the accompanying Xerte resource covers the practice and principles, tools and case studies, as well as exploring research and evidence.
The Future Teacher team would love you to join them on Friday 26th June 1pm GMT and also to hear from anyone who uses online self-assessment tools in a deliberate way to develop mastery learning. They are especially interested in examples of effective formative feedback and creative pedagogical approaches.