Future Teacher talks reactivated!
November 22nd, 2019 at 09:11
The Erasmus funded Future Teacher project has let us know about their next steps.  While their project is now completed they had a community of 1400 people registering for one or more of the 19 Future Teacher talks and 29,000 views of the Xerte resources. So they are continuing as follows:
Welcome to Future Teacher Reactivated!
Over the next 2 years we'll revisit each topic. Instead of galloping through a wealth of content we'll focus in on active peer learning. We'll revisit some of the activities, giving you a chance for more debate and discussion. We'll have more guests from more places sharing their experiences.
This month is the first of the new series and we go back to Online Learning: What Works?
If you were with us in the original webinar we'd love you to join and tell us your successes (and failures) in the 32 months since the session.
If you are new to the webinars, you'll find a wealth of free resources, links and activities that you can use and adapt in your own setting. With digital accessibility an underlying theme in all the different sessions there's no better time to be helping your colleagues develop their practice.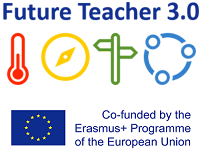 Join us on Friday 29th November from 1300-1400 (GMT) for Online Learning: What Works?… Reactivated. 
Register at https://xot.futureteacher.eu/play.php?template_id=4 but please only register if you intend to come since we are limited to 100 participants.
All sessions are recorded and the recording link advertised through our Future Teacher mailing list.
We look forward to seeing you on 29th November and introducing you to our guest speakers.