January 11th, 2018 posted by H Whitehead
The University of Nottingham has some interesting MOOCs – free online courses – coming up in the near future.
Get an introduction to the history of the Qur'an, and its relationship with Judaism and Christianity. This online course will illustrate how the Qur'an situates itself as part of, and as a correction to, the religious discourse of the Jewish and Christian communities of Late Antique Arabia.  The course will use the Qur'an, as well as Jewish and Christian historical documents, to reconstruct the religious landscape to which the Muslim scripture reacts in a pointed, precise and nuanced way.
This will give you a historically more informed understanding of nascent Islam, and will allow you to reconsider many of theological and cultural tenets of Late Antique Judaism and Christianity.
The Health E-Learning and Media Team (HELM) at the School of Health Sciences  are re-running the open online course Designing E-Learning for Health. Designing E-Learning for Health is a free 5 week course aimed at anyone who has an interest in designing e-learning resources. The team will introduce their tried and tested methodology which can also be adapted to other areas of teaching, not just in healthcare education.
The course starts on 12th February 2018 and requires a time commitment of around 3 hours per week from participants. Designing eLearning for Health is open for sign up now via the FutureLearn platform. The course is free to access and anyone is welcome to sign up regardless of educational background or level of knowledge in the area.
Investigate links between economics and politicians with Sir Vince Cable and leading economists at the University of Nottingham.
How does economics impact on politicians? And how do politicians impact on economics? You will study both contemporary economics and the political leaders who have put key economic theories into practice throughout history. Learn from experts in the field. The course is led by Sir Vince Cable, Leader of the Liberal Democrats and Honorary Professor of Economics at the University of Nottingham. You will also learn from leading economists at the University of Nottingham, including Head of School Professor Kevin Lee and Professor of Political Economy Cecilia Testa.
Posted in events learner experience MOOC
December 1st, 2017 posted by H Whitehead
We regularly get requests from students to access feedback on coursework from previous years.  Reasons can include needing evidence to write an application for a further degree, or having secured a job where they have a use for the information.
The University recommends that students dowload your feedback as soon as you get it, and at least by the end of the semester. Even if you think you'll never need to review your assignments again, it's easy and quick to download your feedback, and not easy to recover it when the module has been archived.
In a Turnitin assignment:
http://workspace.nottingham.ac.uk/display/StudentMoodle/Turnitin+assignments+-+viewing+your+grades+and+feedback
To download a PDF of your assignment with the feedback and mark received:
Click on the blue pencil icon to go into your feedback.
Ensure your feedback is visible on the screen in the Feedback Studio window
At the bottom of the menu bar, you will see two icons:
The first lets you choose to download the current view as a PDF file (with comments), a copy of your digital receipt and your original submitted file. The second gives submission details including the Submission ID, date and time of submission, when it was graded and the word count.
Once you have clicked the top icon a pop-up window will appear.
Select the Current View option (see below).   This will then prompt a PDF to be downloaded from Turnitin of your assignment with the feedback and mark.
Unfortunately there is no way to download audio feedback.
Turnitin assignments are not accessible to students once archived.
In a Moodle assignment
http://workspace.nottingham.ac.uk/display/StudentMoodle/Viewing+your+grades+and+feedback+in+Moodle+assignment
To view your feedback, go to the relevant Moodle site and then click on the submission drop box which you went to when you submitted your assignment.
Scroll down the page
Cut and paste any comments and download any feedback files.
With Moodle assignments students will continue to have access to previous years' submissions and feedback for as long as they are studying.
Posted in assessment e-assessment learner experience learning technology Moodle
November 2nd, 2017 posted by H Whitehead
We have been receiving reports from markers that there have occasionally been issues resulting in them being unable to edit or delete a textbox (bubble) comment on Turnitin's Feedback Studio when using Google Chrome. The issue occurs and then later on will allow the user to edit again. We have raised this issue with Turnitin and they are investigating but as yet have not been able to provide a solution.
As we are entering the marking period for a lot of modules we suggest that if you experience this issue then you are recommended to use FireFox or Internet Explorer browsers for the time being.
Posted in assessment e-assessment Moodle
October 11th, 2017 posted by H Whitehead
Moodle is currently running slowly at times. Our engineers continue to investigate this as a matter of urgency and we are doing all we can to identify and resolve the problem and with this in mind, we are taking the following actions:
Moodle will be unavailable at a time to be confirmed  Wednesday 11th October from 6pm until 7pm [cancelled] as we make changes to improve performance generally.
The Module Overview on the dashboard page of Moodle: we are temporarily disabling the notifications that appear for modules there. Such notifications include assignment deadlines and new forum posts. This should cause little inconvenience, as the information can still be accessed within your modules (see below)
How to see notifications of assignment deadlines
The Upcoming events block is available in most modules, and shows  any dates and deadlines coming up shortly. The Upcoming events block on the Dashboard shows all the deadlines in all your courses.  The Calendar block will also show all the events and deadlines.
How to see notifications of new forum posts
When you log into a module with a forum in it, you will be able to see which forums have new posts
You can also subscribe to forums. See instructions here: I'd like to change the number of emails Moodle sends me
We apologise for any inconvenience you may be currently experiencing.
Posted in Moodle
October 6th, 2017 posted by H Whitehead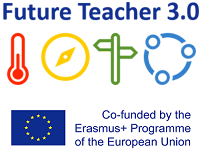 The autumn programme for the Future Teacher project (aimed at Skills, FE and HE sectors) 3.0 kicks off on Friday 27th October from 1300 to 1350.
This month's theme is Strategies to support reading.
Reading skills are fundamental to success at every stage of education but some students struggle with reading text. Difficulties may include dyslexia, visual impairment, concentration problems or simply language differences. Technology can play a key role in supporting reading, make information easier to access, navigate, interrogate or digest.
This session will:
briefly explore alternative ways of communicating information
explore how to empower learners to use technology to make their reading as productive and meaningful as possible using
hidden features built into everyday tools.
sensible format choices
optional plugins for browsers.
apps and web services.
The Future Teacher team would love to hear from anyone who has some real life examples of student experience being transformed with technology – let them know and they'll either weave your examples in or invite you to contribute to the session – whichever works best for you.
Sign up at https://xot.futureteacher.eu/play.php?template_id=4#page1section1
Posted in events
September 25th, 2017 posted by H Whitehead
Training dates for University of Nottingham staff have been organised in the next few weeks.  If you can't make these, check the booking pages regularly, as we will be adding more as our room bookings come through.
Key Moodle Basics (An Introduction to Moodle)
All 2-4 in George Green Library Computer Room A13 (Please book)
Wednesday 4th October
Wednesday 25th October
Please book at https://training.nottingham.ac.uk/cbs-notts/Guests/GuestCourse.aspx?CourseRef=STFMOODLE
Rogō: An introduction to this online assessment tool (for Staff only)
Wednesday 27th September 2-4 pm University Park
Must be booked at https://training.nottingham.ac.uk/cbs-notts/Guests/GuestCourse.aspx?CourseRef=TouchIntro
Faculty, School and Individual drop-ins and one-to-ones
These are arranged to suit. Contact your Learning Technology Consultant for more details.
Claire Chambers, Engineering
Sally Hanford, Arts
Alvaro Roberts, Science
Anne Rockcliffe, Medicine & Health Sciences
Helen Whitehead, Social Sciences
Posted in events learning technology Moodle Rogō
September 19th, 2017 posted by H Whitehead
Mahara will be unavailable from: 10 am Wednesday 20th September to 10 pm Thursday 21st September. This is to upgrade to the latest version.
Mahara is an eportfolio system used to support personalised and community learning. It complements Moodle, which can be seen as the formal, structured type of learning technology. Mahara is the personalised, social, reflective side. It is in pilot phase at the University, used in a few Schools around the institution. Mahara is student-centred and some of its features include:
Create portfolios to share with staff and external mentors, showcasing best pieces of work
Create an online CV
Keep a learning journal or blog
Collate evidence of learning against skills and outcomes
Create student groups that are like social networks
Contact learning-technologies@nottingham.ac.uk for further information
Posted in e-portfolio learner experience learning technology social media Web-based resources tagged with: mahara

September 1st, 2017 posted by H Whitehead
An update of Moodle on 7-8th September takes us to version 3.2. It is predominantly similar to the previous version but has a few new features and some interface updates to make it easier to use. While we do this upgrade, Moodle will be completely unavailable from 8 am on Thursday 7th to 6 pm on Friday 8th September.
A few highlights are:
The new Recycle bin means you no longer need worry about losing accidentally deleted course items or courses, as it's now possible easily to restore them.
Dashboard is the new name for My Home and there's a new profile page with quick links to blog entries, forum posts, badges – and a new preferences page to customise your user experience and notifications
Improvements to the Forums mean you can pin a "sticky" post to the top of a thread, reply by email, share links to individual posts (not just threads) and subscribe to individual posts so you can be very selective about exactly what discussions you are notified about.
Enhanced features in various activities including four new question types in Quiz, and the ability to select more than one option in Choice (Poll)
You can now delete a section with all its contents in one go.
There are improvements to the Atto editor particularly relating to creating tables and equations.
We are publishing a series of blog posts about the new features, or new ways to use old features. See
Posted in learning technology Moodle VLE Web-based resources
August 30th, 2017 posted by H Whitehead
Moodle 3.2 has new messaging and notifications functions that are easier to use. You can configure for yourself the way you want Moodle to notify you about important events on the web site – you can choose email or direct mobile notifications.  There'll be more about this in a later blog post.
The Messages function is like an Instant Message or text message which you can use to find and contact any other Moodle user – and it works on any device.
To access Messages drop down your personal menu on the top right of the Moodle page, and select Messages.
In the Messages Window you can search Messages or Contacts
In the bottom left, select which you wish to work with: Messages or Contacts
Clicking Contacts allows you to search for someone. Type their name or part of it into the box.
You can click on their name:
Add them to your contacts (useful for those you contact regularly) or send a message.
You can see any messages received from that person.
Type your message and click Send.
Messages may appear on your screen when you log in (worth checking if there's a new one), or may be received by email or notification on a mobile device.
Posted in learning technology Moodle
August 30th, 2017 posted by H Whitehead
In September we will be upgrading Moodle to version 3.2. While it will look very similar to the version we have now, there are some changes will improve the user experience both for students and for staff.
The Dashboard is the new name for My Home, the "home" page for everyone.  With the Dashboard and upgraded Profile dropdown menu, it's easier to customise the settings in your profile.
Click the arrow next to your name on the top right of the Moodle page and the new dropdown menu looks like this:
Click on Profile to see and edit your profile. You can add a description of yourself as I have (see below). There are quick links to your blog entries, your forum post, your badges and a Grades overview.
The grades overview is one new way to see grades all in one place. In the drop-down profile menu students can click Grades to see their grades from each module they are taking and click into it to see their grades and feedback. These include Moodle, Turnitin and Media assignments. Staff will see links directly to Gradebooks in each of the modules they are teaching.
Click on Messages to access your private messages in Moodle and read or send messages to other users. The Messages interface is much improved in Moodle 3.2 and we'll cover this in a future blog post.
Click on Preferences to manage your settings to configure how you view Moodle, or how you receive messages and notifications.
In future versions of Moodle there will be even more ways to customise your experience and view progress from your Dashboard
Note: All images and descriptions are based on our 3.2 test Moodle environment and may differ slightly from the live version
Posted in learning technology Moodle tagged with: Moodle 3.2